Sheet Metal Punching
Our sheet metal fabrication department is equipped with the latest technology. We feature AMADA CNC-controlled punching machines in both hydraulic and AC Servo Drive formats with high-speed punching on an immediate production basis. Both the hydraulic and AC Servo Drive punching machines are able to use special forming tools such as louvers, countersinks, and extrusions to be punched within the program reducing labor intensive secondary operations. These machines are all equipped with fully index statiions, which permits most tooling to be rotated to any punching angle. This technology provides you with a wide range of hole and forming possibilities with minimal lead time and usually no tooling cost.

Sheet Metal Forming
We have the equipment and the experience to process close tolerance precision formed parts. The Amada press is one of the most accurate forming presses in the world, and we currently feature the Amada RG series in different capabilities. Setup is done very quickly using the computer controlled gauging system. Multi-staging of various flange lengths and widths is a common practice. The result is a precision formed part using fewer setups and less labor hours for reduced cost to you. Our machines have up to 60 ton capacity and can form up to 6 feet long.

Welding Fabrication
Our welding department can handle the most complex TIG, MIG, and Spotwelding weldments. Our team of welding technicians can work with close tolerances. Able Engineering features the most accurate welding equipment, such as, Lincoln TIG welders, and the Amada ID40 ST Spotwelder.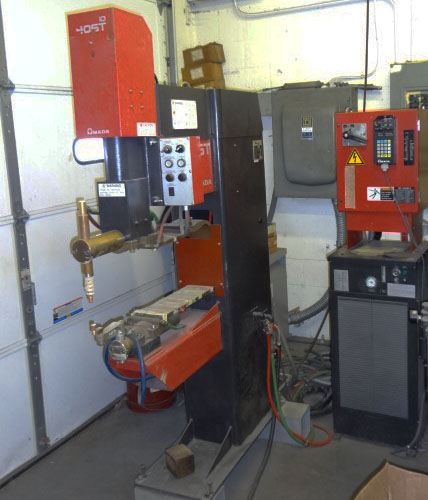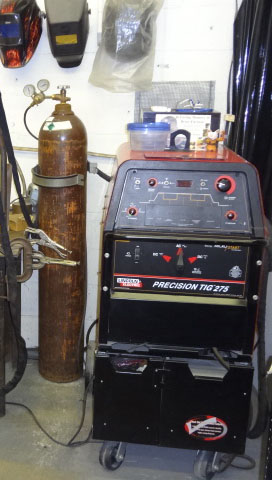 Metal Finishing
Able Engineering knows that a part is not complete without finishing. Whether your requirement is chromate, deburring a sharp edge, painting or powder coatlng, we are equipped to handle all of your finishing requirements. With numerous finishing capabilities in-house and a strong network of subcontractor finishing suppliers.
Painting processes are made in our facillity, by keeping these processes in-house, we can maintain closer control of the finish to assure it meets the customers' exact requirements, and we can provide quicker turnaround. To assure maximum quality and paint adhesion, we pre-treat the parts with chemical film process. A wide variety of other finishes including all types of plating, coating, heat-treating, and powder coating can be provided through our network of vendors that have met our stringent requirements of consistent quality and service. Silkcreeening and part marking is provided in-house, giving us the capacity to handle any special requirement from our customers.

Assembly
To keep our hardware insertion costs to a minimum, we utilize automated as well as manual insertion machines. All our insertion presses are equipped with positive stops and process counters to assure accurate and consistent hardware installation.Recognizing that customers are looking for value-added suppliers that offer comprehensive service, we also provide competent and efficient mechanical assembly.